THE GATEWAY TO THE ALEUTIAN ISLANDS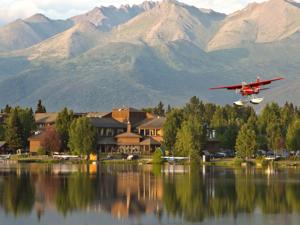 August 2016 – My wife Rae-Anne and I just returned from a fantastic wildlife expedition to the Katmai Coast in Alaska. Our goal was to study and document Alaska's infamous Coastal Brown Bears as well as bald eagles and other wildlife species indigenous to the area.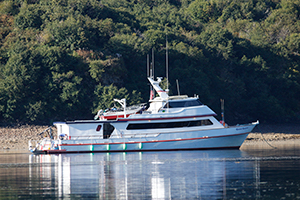 After four plane rides and just over two days travel (if you can believe it!), we arrived at the Katmai Coast and settled in for our 6-day stay on Captain Chuck Heim's private charter boat "Coastal Explorer".
We started our adventure in Kukak Bay, studying and photographing huge brown bears feeding on salmon. Bear viewing in the area generally occurs with small groups of less than 10 people. It's very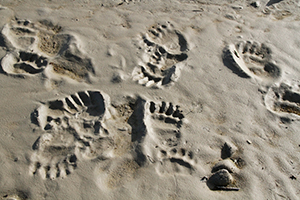 important that everyone remain quite close together (no further than arm's length apart), stay quiet and either squat or sit down. These guidelines are strictly enforced to ensure the bears remain calm and comfortable with the human presence.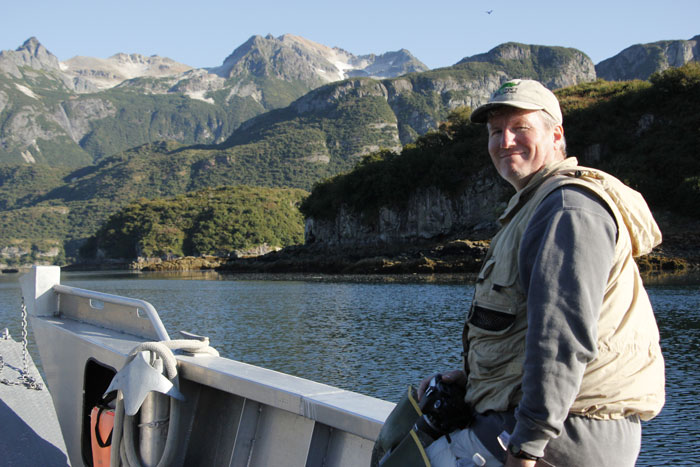 Despite the guidelines, we were incredibly fortunate to be able to move about and change our shore locations for the best possible viewing whenever the bears moved away a bit. When the bears are close however — and they do get very, very close — no movement whatsoever is allowed.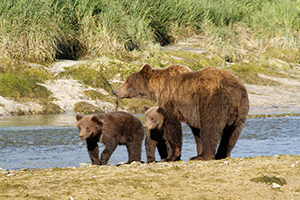 In the days that followed during this trip, we moved south along the Shelikof Strait, ending up in the very well-known Geographic Harbor.
Geographic Harbor is so named because The National Geographic Society led a number of expeditions to Katmai, and in 1919 on its last expedition, Geographic Harbor was discovered.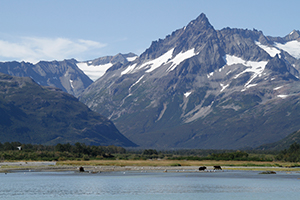 Without any doubt, this trip was the most intense of any we have been on for several reasons. The bears and wildlife are very available virtually all the time. The scenery is absolutely stunning, and there were so many species to explore besides bears, such as eagles, red fox, sea otters, river otters, seals, sea lions and a variety of local birds.
And to top it all off, we had the immense pleasure of being professionally guided on this expedition by award-winning wildlife photographer, Roy Toft.
ABOUT ALASKAN BROWN BEARS
Although "grizzly bear" is used interchangeably with "brown bear" in Alaska, the term "grizzly bear" actually refers to any brown bear found in interior North America. Bears found within interior regions of Alaska and Canada as well as remnant interior populations in the western portion of the contiguous US are grizzly bears (Ursus arctos horribilis).
There are only about 1,200 grizzly bears found in the lower 48. In contrast, there are approximately 32,000 brown bears living in Alaska. Some of Alaska's islands — like Admiralty Island in the Southeast part of the state and the Kodiak Archipelago off the southern coast of mainland Alaska — are home to some of the densest populations of brown bears in the world.
The Kodiak Archipelago itself is home to about 3,400 particularly large brown bears. In fact, the Kodiak brown bear (Ursus arctos middendorffi) is often touted as the largest terrestrial carnivore on the planet. Because of access to an abundance of fish, Alaska's coastal brown bears, which are similar to the Kodiak brown bears, can attain weights upwards of 635 kilograms (1,400 pounds).