SOUTH AFRICA & BOTSWANA – 2013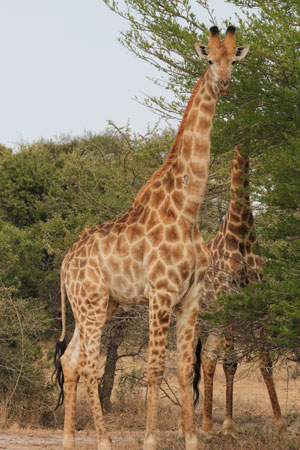 July 2013 – Africa has been on my never-ending trip list for so many years, and earlier this month, my wife Rae-Anne and I had the tremendous pleasure of spending two weeks there to witness first-hand the incredible African wildlife and landscape.
I have always been of the belief that an expedition to Africa is a must for any serious wildlife artist. Africa does more than just put you in a Jurassic Park-like environment where you get to see large numbers of a huge variety of wildlife around every corner. It also exposes you to the heart and soul of the daily life of that wildlife in their natural habitat.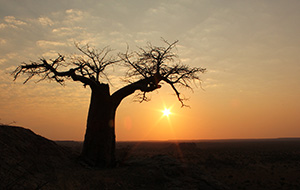 One of the first things I noticed about being in the African bush was how much being within just a few feet of a wild animal weighing over 12,000 pounds (like the African Elephant is) energized my creativity to a level I had not known before. In general, wild animal populations in North America are very isolated and difficult to access, so you almost have to target a specific species in a specific region in order to research them. In Africa, it's very much the opposite.
The first country we visited in Africa was Botswana, known for its large numbers of elephants. On our very first afternoon game drive, we not only saw many elephants, but also encountered lions, leopards, giraffes, elans, zebra and hyenas… all very close up for prime photographic range. Imagine seeing that not just once, but a dozen more times in just a handful of days!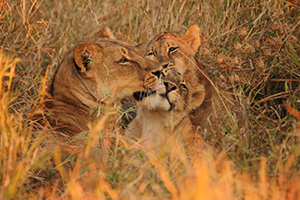 My wife is an amazing trip planner, and this expedition was no exception. One of my biggest concerns before heading to Africa was being amid the wildlife action and there being too much other vehicle traffic around. Thanks to a well-planned itinerary, the only time we came into contact with another vehicle was either in camp or when one radioed us with a wildlife sighting.The second country we visited was South Africa at the northern tip of Kruger National Park. It was a perfect complement to Botswana because anything we thought we missed during the first leg, we got to see in the second leg. Our lodging in South Africa was equally as exquisite as Botswana. It's surprising at how luxurious some of the lodge camps in the middle of the African bush can be. The twice daily game drives are difficult to find words to describe and do justice to. They're something you can do every single day and yet never see the same thing twice.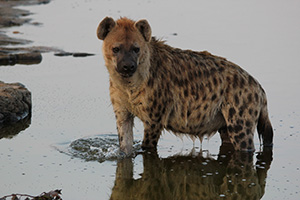 Even today, it is hard to convey how my first African experience impacted me. The 20,000 some odd photographs my wife and I took do, of course, help tell the story. We witnessed some of the most beautiful African sunrises and sunsets. We watched a leopard drag a kill up a tree. We sat in the dark among an elephant herd. We four-wheeled across rivers, drove through dense jungle trails, and enjoyed traditional African rituals like a daily 'sundowner' and evening 'boma' feast. Africa provides no shortage of electrifying experiences that feed your mind, body and soul.
As far as I'm concerned, it just doesn't get any better than Africa!
ABOUT AFRICA
African is a wildlife sanctuary like no other. Its atmosphere is so unique that it allows those who enter its vastness to immerse themselves in the unpredictability and endless wilderness that is the true quality of Africa.
Africa's high density of wild animals includes the Big 5:  lions, leopards, rhinos, elephants and buffalo. Hundreds of other mammals also make their home here, as do diverse bird species such as vultures, eagles and storks. Mountains, bush plains and tropical forests are all part of the African landscape. It's the land of baobabs, fever trees, knob thorns, marula and mopane trees underneath which lurk more species of wildlife than you ever though possible.