WILDLIFE ABOUNDS AT HEART OF NATURE GALLERY IN MUSKOKA!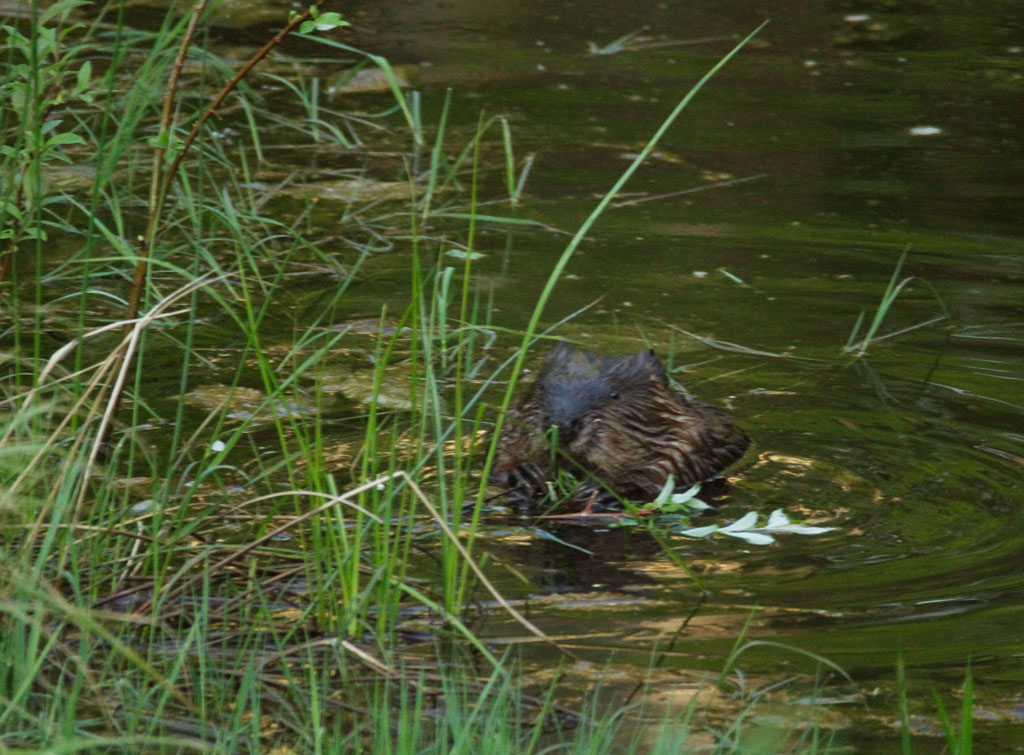 We have some new visitors of the 4-legged kind to Heart of Nature Gallery in Muskoka!
Now, we knew our little pond would attract some attention, but we didn't anticipate this one!
Say hello to Bucky the beaver.
This cute — and determined — little guy (who we believe is young from last year due to his size) welcomed himself to our pond this morning. No doubt he's been searching for just the perfect place to set up camp, and we suspect he thinks he's hit pay dirt based on the feverishness with which he's making his way around the shoreline of the water chomping on tree branches and such.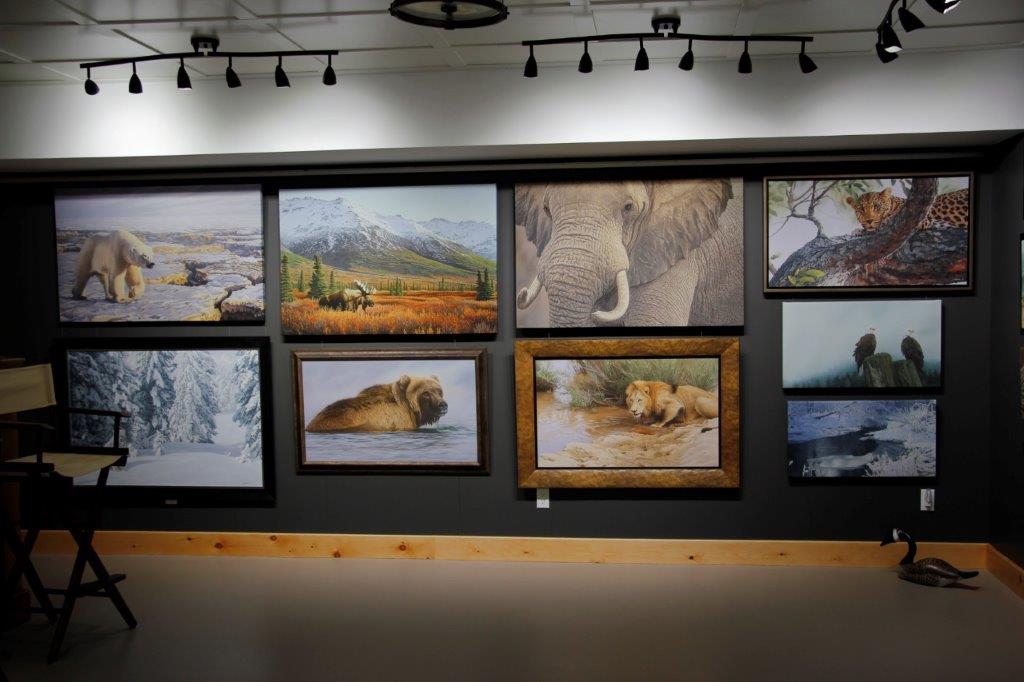 We'll certainly be paying close attention to this new little resident!
Bucky the beaver is just one of many wonderful species of wildlife we are thrilled to experience daily on the grounds of Heart of Nature Gallery in Port Carling. Other species include white-tailed deer, black bears, muskrat, mink, red fox, black ducks, mallard ducks, hooded merganser ducks, barred owls, downy woodpeckers, hairy woodpeckers, pileated woodpeckers, nuthatches, sparrows, Eastern wood peewees, robins, blue jays and hummingbirds. Oh, and let's not forget, black squirrels and red squirrels!
Have you visited Muskoka's new Heart of Nature Gallery yet?
Heart of Nature Gallery features over 50 stunning works of art from award-winning Canadian wildlife artist Clinton Jammer, including original paintings and limited edition prints, from small to large. Plan your visit today!
Heart of Nature Gallery is open Wednesday thru Sunday, 12 – 5 pm.
What are you waiting for? Come see us today!